We always Support for Original parts & worth for money policy.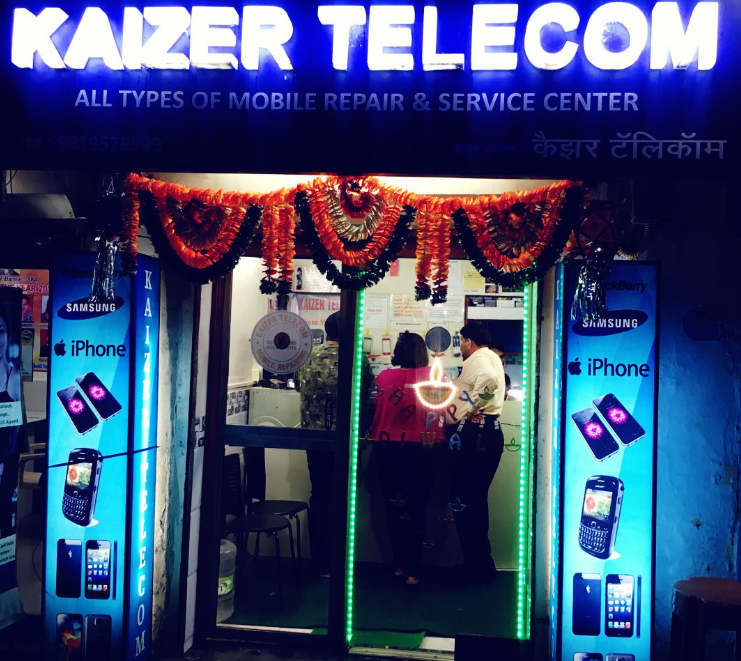 India being the world's second-largest telecommunications market Kaizer Telecom promises to provide the best service to their valued customers. The 1997 founded company's aim is to provide the best service to smartphone users. Their main focus is on quality and honesty; hence the sole intension is to provide the best service at a lowest price. The founder of Kaizer Telecom believes that honestly and reliability is the core of the successful business hence keeping that in mind they have come up with their first shop at Abdul Rehman street next to Essabhai Fireworks.
Currently they have their joint venture/footprint in India, Dubai, and Singapore and intent to explore and extend further. KaizerGSM is a subsidiary company which provides technical support both offisite and onsite.
They are into Product Repair (Software & Hardware), up gradation, installation, & troubleshooting for OEM (Original Equipment Manufacturers).We are the one-stop shop for mobile repair specialized in iPhone,Samsung,One+, Motorola,Mi software. offers integrated pre and post sales Service/support Solutions for various gadgets and equipment's.
The company is well known for their client specific customized solutions at lower price, commitment, domain expertise and Operational efficiencies without capital investment. Currently the company headcounts comprises of specialized qualified engineers and technicians. They have top priority to provide dedicated services to the client's business model, products and their customer's  needs.
The benefits include dramatic  reduction in costs, enhanced customer loyalty, direct competitive advantage, scalability and convenience to the customer.
Do visit the outlet for the best service!