Smartphones that We Work With
We can repair any faults hardware or software in
any mobile phone and tablets.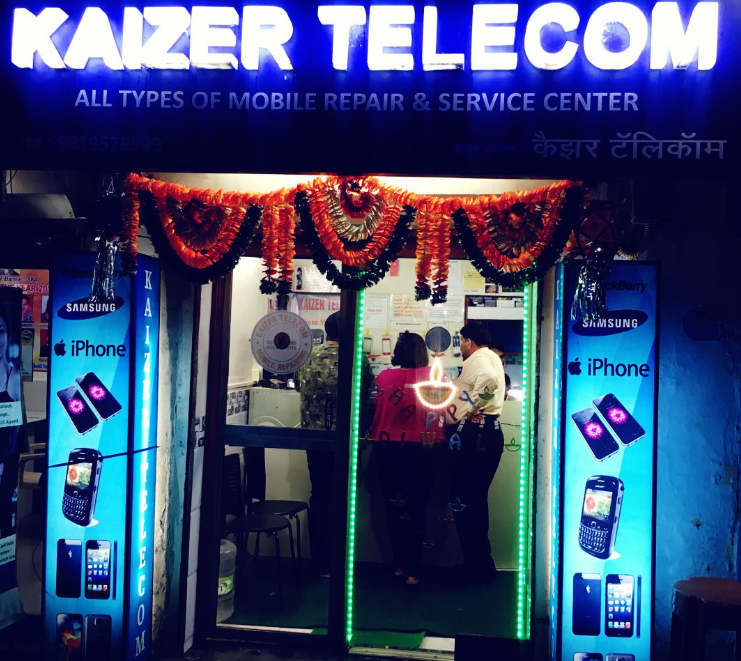 India being the world's second-largest telecommunications market Kaizer Telecom promises to provide the best service to their valued customers. The 1997 founded company's aim is to provide the best service to smartphone users. Their main focus is on quality and honesty; hence the sole intension is to provide the best service at a lowest price. The founder of Kaizer Telecom believes that honesty and reliability is the core of a successful business hence keeping that in mind they have come up with their first shop at Abdul Rehman street next to Essabhai Fireworks.
What Kind of Repairs Can We Do?
Our company can carry out all types of repairs for
mobile devices, including:
Our company can carry out all types of repairs for
mobile devices, including:
Testimonials from Our Customers
I recently visited Kaizer Gsm store in Vashi. My Macbook air got spoilt where the LED Screen was damaged. The owner himself was so involved in helping it make it right and I was extremely happy with the service. Highly recommend to everyone .
Best service and repair solution for IPhone specially in Mumbai and Thane region. They respect client privacy and mostly try to give you quick and genuine resolution. #happycustomer
It's one of the best mobile repair shop I have came across…very genuine work in reasonable rate…go for it without any second thought
I got my iPhone xr repaired as I was having speaker issues, at kaiser GSM i got it repaired within 10 mins and that to in reasonably price.
Positive: Professionalism
If you have any problem with your phone directly go to KaizerGSnm-there is nothing the man cannot fix, he should be named JADUGAR. The person is very polite, trustworthy and efficient, had very good experience here.
Very intelligent, very good knowledge of all type of mob instruments, will give us best and alternate solutions, very economic and even personally very cooperative.
Positive: Professionalism, Quality, Responsiveness, Value
Its great that i had given mh phome to repair, over here. At Kaizer i just did not get my mobile repaired also got some wonderful tips on how is the to use the mobile, what apps to install and other. I recommed my friends and others to give the shop a try , if u feel ur device is not working fine.
Positive: Professionalism, Quality, Responsiveness, Value
i can describe the place as one stop for all types of mobile servicing & repairs, cost effecrive.also rhe owner datta is attaintive and responsve at any point of time. All in all good place to service / repairs for your mobile phones.
Perfect experience.. excellent craftsmanship..value for money! My broken I phone screen was fixed within few hours and at a reasonable price. Writing this review one year after replacing it and it still is working nicely. Thank you for the excellent service!
Positive: Professionalism, Quality, Responsiveness, Value been coming here to get my phones repaired for 5years now. never had a complain with the service. the price is not the cheapest, but the quality of service justifies the cost. the owner is very nice to talk to too. can confirm, the most reliable mobile repair guys in the city.
So, everytime I'm in a bind with my phone, I know this shop has always for my back. They repaired my phone which was officially deemed unrepairable by the service centers. My 6 year old tablet got it's battery replaced and now the device runs as good as new. The best part is the quick service provided. Even with the lockdown in place, they're fast and good.
Positive: Professionalism
I have given my Ipad Pro for repair. Excellent work skills and technical way explained and work done. Thanks for your assistance